From Isolation to Inspiration and Community: An Artist's Quest [Podcast]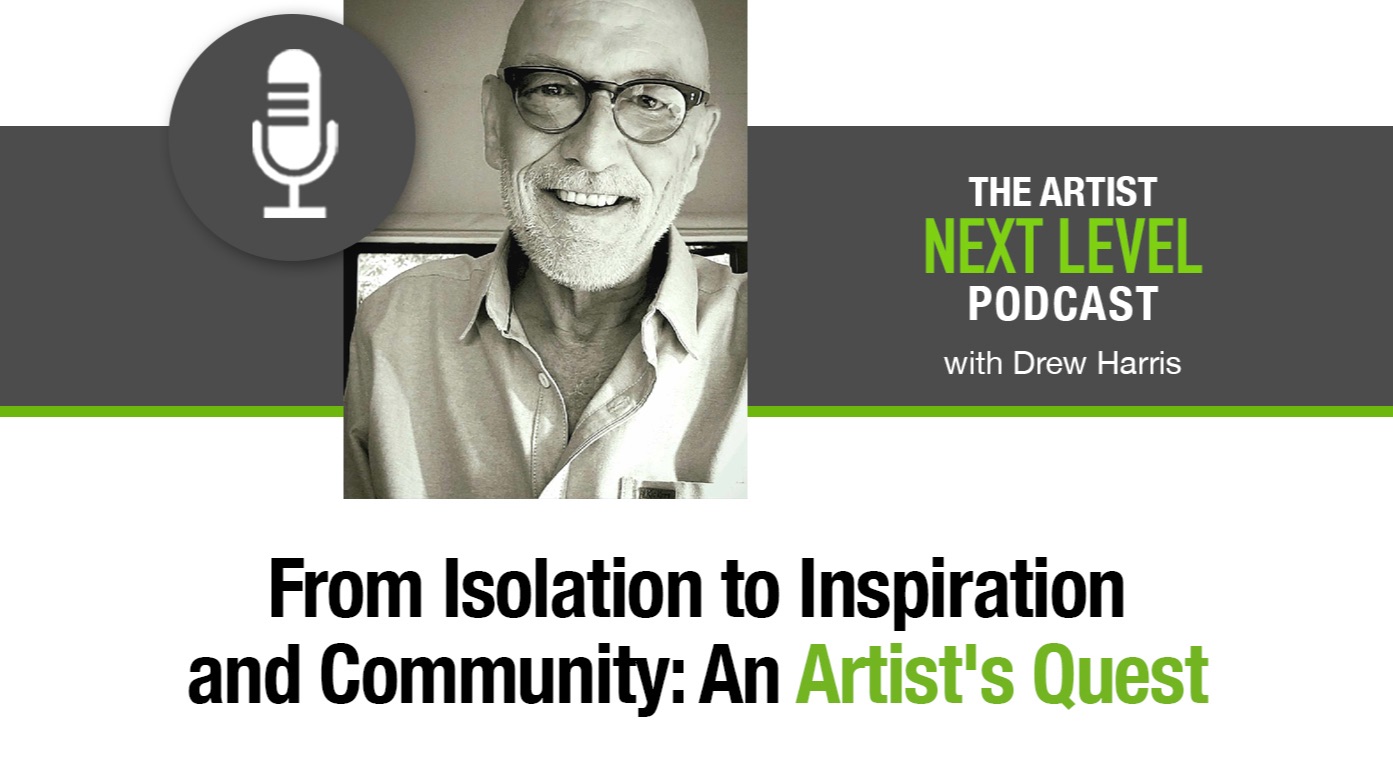 Join us on a captivating solo episode hosted by artist Drew Harris as he takes you on a remarkable journey through the unexpected twists and turns of the pandemic era. In the midst of isolation and uncertainty, Drew's quest for inspiration led him to step outside his comfort zone and into the outside world.
Hailing from Canada but residing in Malaysia, Drew's artistic journey has been nothing short of extraordinary. The pandemic forced artists worldwide to adapt to new realities, and Drew was no exception. Seeking fresh perspectives and innovative ideas, he stumbled upon a video that would change the course of his creative path forever – Breakfast with Sergio.
Intrigued and captivated by Sergio's insights, Drew reached out to him, embarking on a journey of artistic collaboration and transformation. The story that unfolds is filled with surprising twists and turns that you won't want to miss. From exhibitions to becoming a collaborator in the Art NXT Level program, Drew's connection with Sergio has redefined his artistic pursuits.
But this episode goes beyond a single connection. It's a testament to the power of artists coming together, forming communities, and inspiring one another in their relentless pursuit of excellence. Drew Harris has become a strong advocate for these artistic communities, urging fellow artists to support and uplift each other.
Prepare to be inspired, uplifted, and motivated as Drew Harris shares his unique pandemic odyssey, proving that even in isolation, artistic connections can bloom and flourish, pushing the boundaries of what's possible in the world of art.
Follow Drew on Instagram at @drewharrisart
Stay connected with news and updates. Get on the Art NXT Level Weekly!
Join our mailing list to receive the latest news and updates from our team.
Don't worry, your information will not be shared.
Subscribe