DISRUPTED Artist Feature: Lee Morrison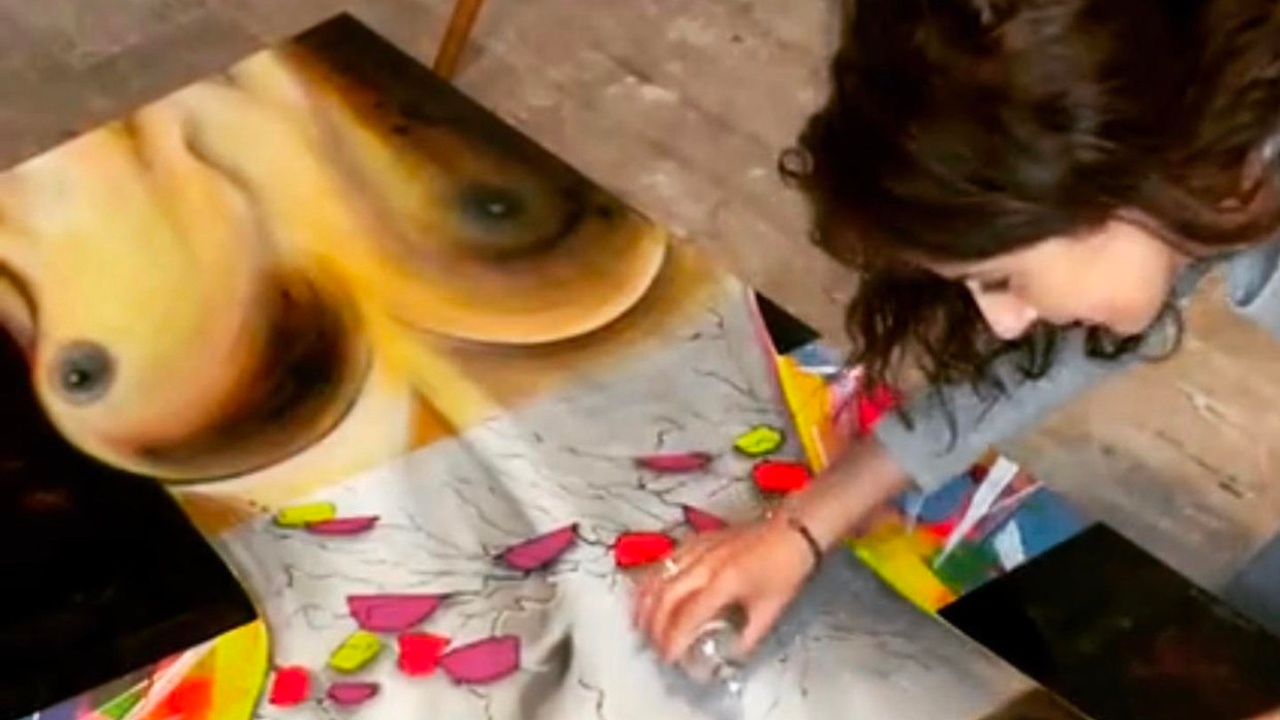 DISRUPTED: An online exhibition in collaboration with WO Foundation exploring aspects of disruption and interference in our everyday life. From social and political unrest, technological innovation, to psychological trauma, we have experienced a disturbance in the way we experience life. Disruptions come when we less expect them and often have a way of awakening new ways of looking at the world. WO Foundation artists were invited to interpret the idea of disruption in their own context and submit to this exhibition artworks that explore this concept.
Art Nxt Level wants to feature some of the talented artists that created meaningful and timely work for this show. Lee Morrison is the artist behind the piece "Against All Odds". In this interview, Lee shares her thoughts on disruption and a piece of what art making has meant to her.
In context of the show, how would you describe disruption?
Lee: It's been an epic event that has challenged us all in terms of our mental and physical fortitude. We have had to dig deep into our resourcefulness and prioritize our core values; our identities had to become redefined and our personal goals took a massive detour. The pandemic created a radical disruption in the social, economic, political, and personal aspects across the planet. Our art reflects that the future will not be able to delete some of the prints left by the pandemic. Reminders etched in time of the positives that flourished as well as the scars from the pain that we endured.
What was your experience creating Against All Odds?
Lee: Against All Odds communicates that despite trying to suppress most things that affect us, there is always an area in which we find ourselves most vulnerable. Various issues will simply trigger us no matter how greatly we try to control our world. This piece is about dealing with those elements that affect us, those things that cause a visceral reaction in all of us! I portray her processing at her core and most vulnerable, those influences and those emotions. We see her dealing, coping, and healing as we all do!
I wanted to paint her with abstract as well as realistic components, and make her life-size because she represents all of us in a sense; she certainly represents me. We all need to keep going, we need to come to terms with the issues that affect, sadden, and even cripple us. This piece encourages us to become better, and stronger, but not necessarily ever become less vulnerable.
Can you speak a bit about your experience as a female artist?
Lee: Well, I am an artist, and I identify as female, and my experience as a female artist, it's just simply the way I live my life. I can tell you that being an artist prompts me to be more selective about the things I choose to do in my life usually to keep inspired, support other artists, create, promote and enjoy more art.
Your art showcases to vulnerability of the female figure. What role do you hope your art plays in women claiming their space in gallery representation and reclaiming their sexuality?
Lee: Nudes to me are about strength as well as vulnerability, this duality flows throughout this particular painting. In this piece, I leave the intersection of the abstract and the figurative for the taking, encouraging a dialogue with the viewer about their own narrative. In the world of art, in the art market, we see that a great majority of represented artists are men. This is a multifactorial issue that is actively being addressed. Women are claiming their rightful place in the art world and becoming unapologetically a growing force throughout the art industry. I hope that we can collectively and individually work hard to achieve our goals to share our art. I focus on those visceral sensitivities that drive me to be a better artist and through the power of sharing, and the power of organizations built by artists and for artists, we can all focus our efforts and be seen.
Follow Lee on Instagram and check out her website by clicking the links below!
Instagram: https://www.instagram.com/leemorrisonart/
Website: https://www.leemorrisonart.com/
Stay connected with news and updates. Get on the Art NXT Level Weekly!
Join our mailing list to receive the latest news and updates from our team.
Don't worry, your information will not be shared.
Subscribe