Honest Artist's Conversation on the Power of Chat GPT [Podcast 352]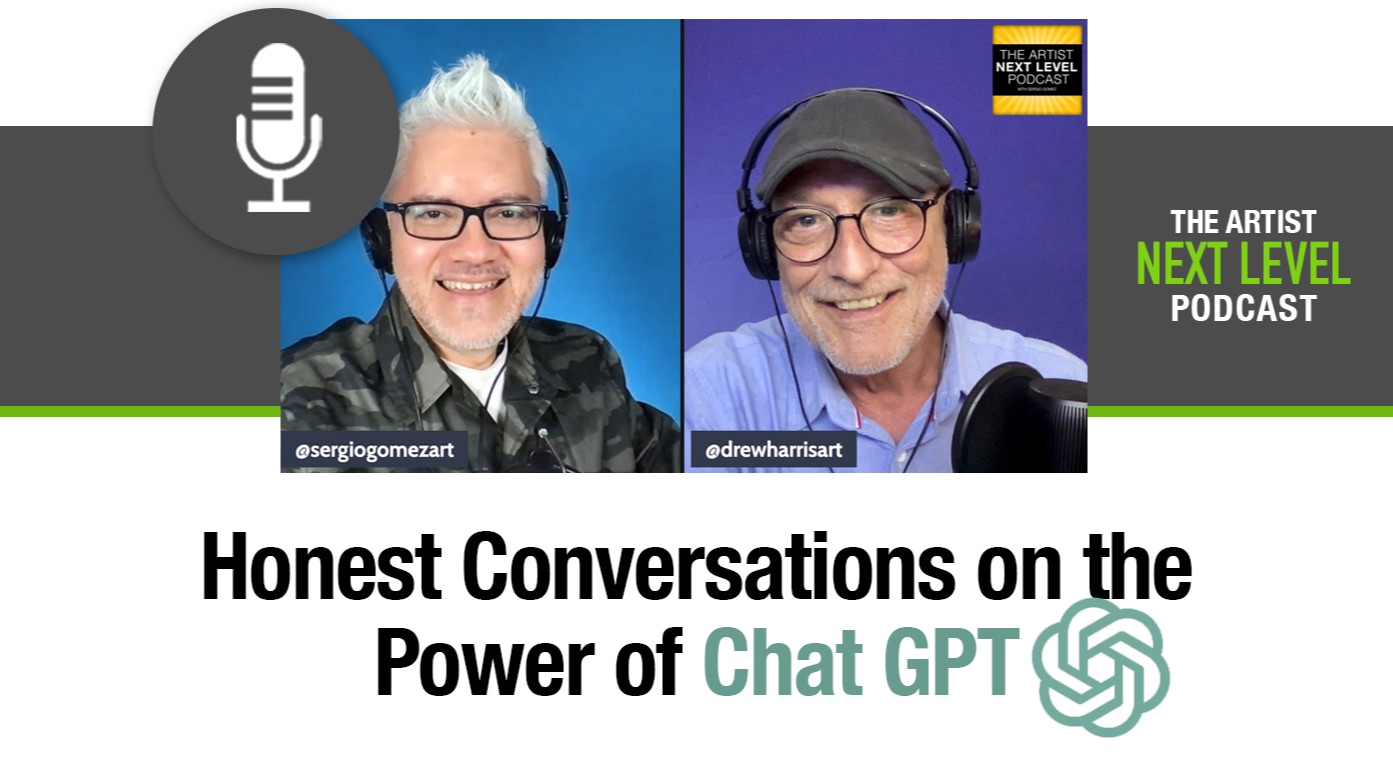 Welcome to the Artist Next Level Podcast! In episode 352, join hosts Sergio Gomez and Drew Harris as they embark on an enlightening conversation about their fascinating experiences with Chat GPT. Delve into the world of artificial intelligence as Sergio and Drew share the intriguing results of their tests and experiments with this cutting-edge technology.
During this episode, the hosts explore various aspects of using Chat GPT as a powerful tool for artists. From discussing the effectiveness of prompts and responses to unveiling how artists can easily incorporate this new technology into their creative processes, Sergio and Drew leave no stone unturned. However, they also candidly delve into the pitfalls they encountered while working with Chat GPT, ensuring a comprehensive discussion that encompasses both the advantages and challenges of leveraging this tool.
By the end of this episode, you'll walk away with invaluable strategies and insights to navigate the realm of Chat GPT. Whether you're an artist looking to embrace this exciting technology or simply curious about the intersection of art and artificial intelligence, this episode of the Artist Next Level Podcast is a must-listen. Join Sergio Gomez and Drew Harris as they take your artistic journey to the next level.
Note: For the purpose of this topic, the podcast title and description were written by Chat GPT
Stay connected with news and updates. Get on the Art NXT Level Weekly!
Join our mailing list to receive the latest news and updates from our team.
Don't worry, your information will not be shared.
Subscribe