Embrace Mondays and Release Your Creative Force: A Guide for Artists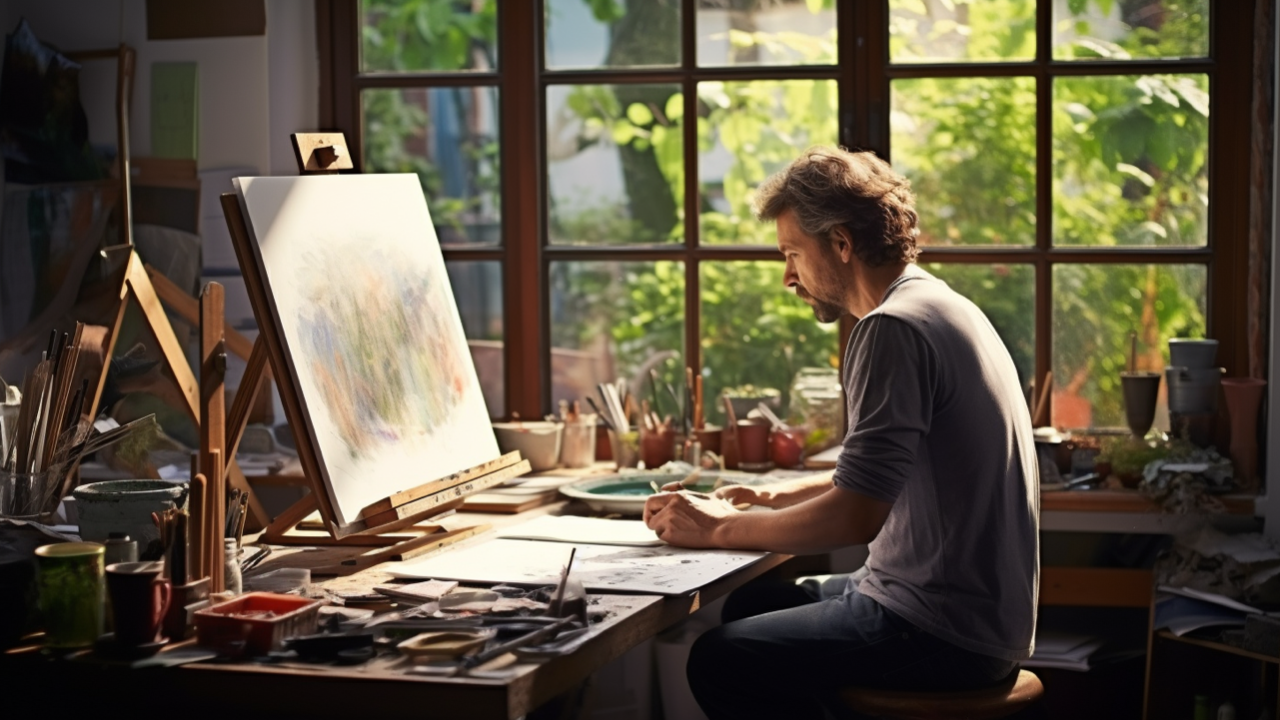 How can I stay motivated and focused on my art career?
If you've ever found yourself dreading Mondays, I have a little secret to share with you. Lean in closer—I love Mondays, and let me tell you why.
Carefully Aiming Your Bow
Mondays are like that moment when you carefully align your bow, preparing to take aim at your target. It's the start of a new week, a blank canvas waiting to be filled with your artistic endeavors. So, embrace this day with open arms and an adventurous spirit.
Shooting Arrows at Your Goals
As the week unfolds, it's time to unleash your arrows—one after another—with unwavering determination. Each arrow represents a step toward your dreams, and Mondays give you the opportunity to set your sights on a specific target.
Visualizing Your Goals
Take a moment after the weekend's respite to visualize what you want to achieve during the week. What is your number one goal? What's that one target you must hit? Imagine it clearly, feel the excitement bubbling within you, and let that fuel your creative fire.
Relentlessly Pursuing Success
Now comes the exhilarating part: relentlessly pursuing your goals throughout the week. This mental exercise keeps me excited, motivated, and eager to achieve that one goal I set for myself. And let me tell you, it works wonders!
Micro-Goal Strategy
If you're feeling unmotivated, lost, confused, or simply bored with your art career, I have a strategy to get you back on track. Forget about those daunting long-term goals for a moment. Instead, focus on micro-goals—bite-sized targets you can conquer within a week.
Find Your Weekly Focus
By honing in on weekly goals, you'll find renewed focus and purpose. These smaller milestones act as stepping stones, guiding you towards your larger aspirations. Once you're comfortable aiming and hitting your weekly targets, you'll be ready to conquer those long-term goals with confidence.
Embrace the Power of Mondays
So, my fellow artists, let's flip the script and embrace Mondays as the magical beginnings they are. Use this day to carefully aim your bow, set your sights on your goals, and shoot your arrows with relentless determination. Let the passion for your craft drive you forward.
Mondays will no longer be dreaded, but cherished as the gateway to artistic triumphs. Get ready to embrace Mondays and unleash your creative force upon the world!
Thanks for reading,
Sergio Gomez, MFA
Artist | Curator | Author | Art Biz Coach
• FOLLOW ME:
TikTok | Instagram | Facebook | Twitter | LinkedIn | YouTube | iTunes | Artsy | Clubhouse
• GET ART CAREER SUPPORT
www.theartistnextlevel.com
• VISIT MY ART STUDIO WEBSITE
www.sergiogomezonline.com
• LISTEN TO MY PODCAST
https://www.theartistnextlevel.com/blog
• VISIT MY CURATORIAL ONLINE PROJECTS
www.sergiogomezcurates.net
• VISIT MY ART GALLERY
www.33contemporarygallery.com
• GET MY BOOK
Crush Self-Sabotage and Live Fully!
Stay connected with news and updates. Get on the Art NXT Level Weekly!
Join our mailing list to receive the latest news and updates from our team.
Don't worry, your information will not be shared.
Subscribe