The Business of Art: Why Money Matters for Artists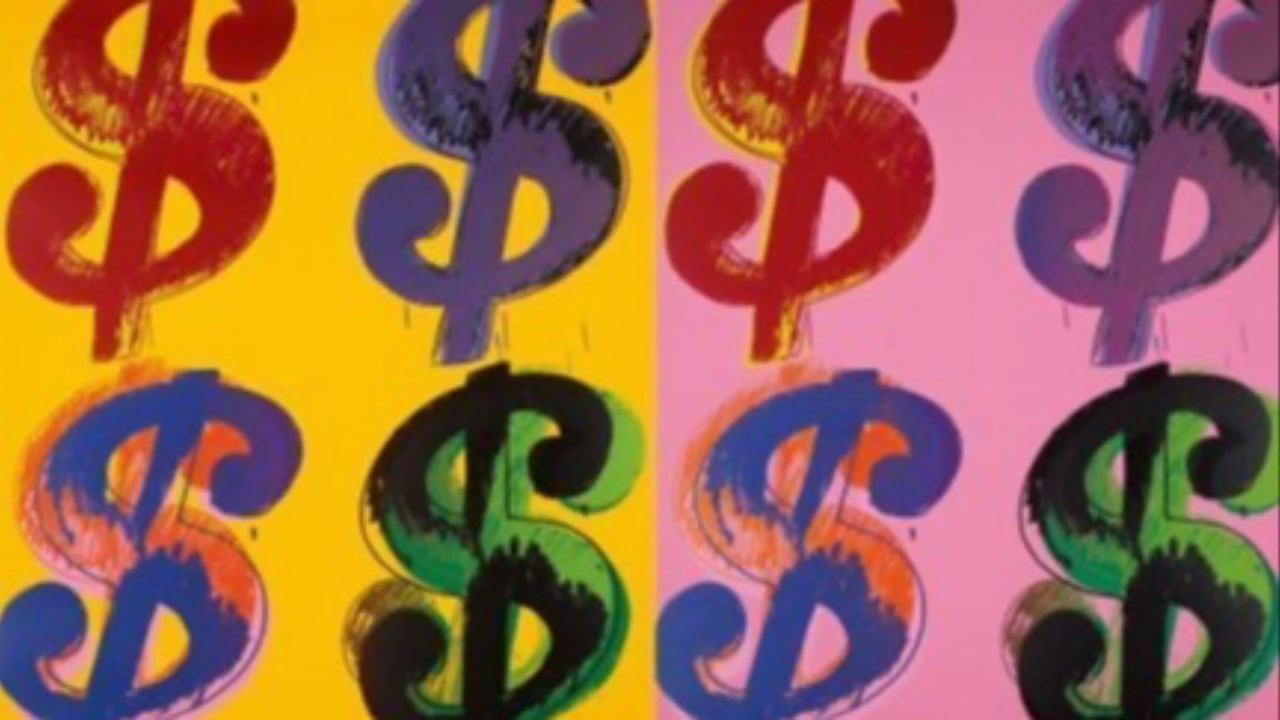 Let's rewind the clock for a moment and take a trip down memory lane to our art school days. It feels like ages ago, doesn't it? Back then, we were passionately pursuing our creative dreams, fueling our souls with the magic of art. But one thing was curiously missing from our conversations – money.
Money, the Unspoken Taboo
Yes, you heard that right. Money was like a hushed secret in the art world. It was a big "no-no" topic that no one dared to touch upon. We were left to navigate the complexities of selling our art, managing our art business, and handling our finances all on our own. No wonder we felt lost.
Andy Warhol showed us that art and money are inseparable, like two sides of the same coin. Now, I've said it many times, and I'll say it again – art is not about money. It's about passion, emotions, and the sheer joy of creation. But here's the thing: to make the art that is not about money, we need financial resources. Money becomes the lever that opens doors to endless possibilities.
Think about it – with money, we can set up our studio, invest in quality art supplies, and seize every opportunity that comes our way. It's the tool that empowers us to focus on our craft without the constant worry of making ends meet.
As artists, we've been conditioned to view money as something "dirty" when associated with art. It's like writing "money" next to "art" taints the purity of our creative intentions. But let's face the truth – money and art intertwine every single day.
Let's break free from this mindset and embrace the positive role money can play in our artistic pursuits. It doesn't diminish the value of our art; rather, it enables us to sustain our creative pursuits for the long haul.
The Art NXT Level community is here to change the game! It's a supportive space where artists like us can come together, learn, and grow.
Through Art NXT Level, we gain the knowledge and tools to manage our careers effectively. We dive into the business side of art, discovering the secrets of selling, marketing, and managing finances. It's all about building sustainable careers that allow us to pursue our artistic dreams without compromise.
Let's keep this conversation alive and thriving. Let's talk openly about the dance between art and money, lifting each other up along the way. Together, we'll break down barriers, shatter the silence, and embrace the incredible power of art and money working hand in hand.
Don't be afraid to seek knowledge and support; it's a journey we're all on together. Join us in the Art NXT Level program and let's make amazing things happen!
Thanks for reading,
Sergio Gomez, MFA
Artist | Curator | Author | Art Biz Coach
• FOLLOW ME:
TikTok | Instagram | Facebook | Twitter | LinkedIn | YouTube | iTunes | Artsy | Clubhouse
• GET ART CAREER SUPPORT
www.theartistnextlevel.com
• VISIT MY ART STUDIO WEBSITE
www.sergiogomezonline.com
• LISTEN TO MY PODCAST
https://www.theartistnextlevel.com/blog
• VISIT MY CURATORIAL ONLINE PROJECTS
www.sergiogomezcurates.net
• VISIT MY ART GALLERY
www.33contemporarygallery.com
• GET MY BOOK
Crush Self-Sabotage and Live Fully!
Stay connected with news and updates. Get on the Art NXT Level Weekly!
Join our mailing list to receive the latest news and updates from our team.
Don't worry, your information will not be shared.
Subscribe